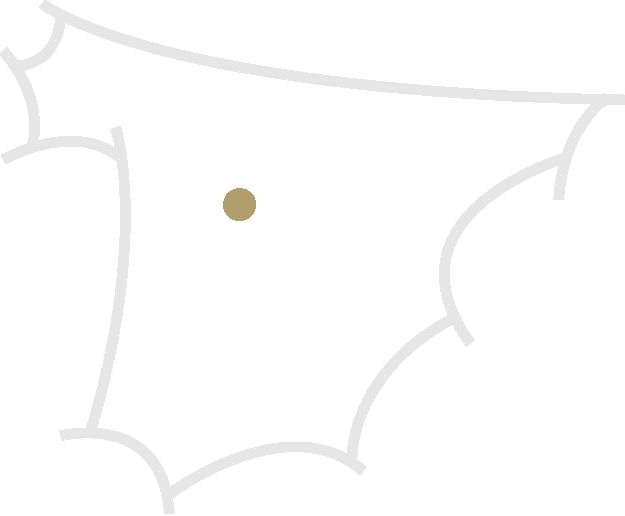 At the start of the 1970s, Vinos de los Herederos del Marqués de Riscal decided to add a white wine to its product range. After two years' trials, the Rueda region was the one chosen to make it.
Faithful to its pioneering spirit, Marqués de Riscal created a new, young, fresh and fruity white wine in a region more famous for its sherry-style amontillados and olorosos. Other bodegas followed us, and the appellation of the D.O Rueda was set up in 1980. In order to achieve the best white wine in the region, it is important to highlight that Marqués de Riscal was advised by winemakers from Petaluma (Australia).
The D.O. Rueda is one of the few European winemaking districts specialized in making white wines and in the protection and development of its indigenous variety, Verdejo.
Verdejo
The indigenous grape of the area, this is a versatile, hardy variety with lots of personality, making it possible to obtain fresh, young white wines as well as oaked white wines.
Sauvignon Blanc
A variety of French origin, it was introduced into Rueda by Marqués de Riscal in 1974. Fine, with high aromatic intensity and a marked varietal character.
Vinos de los Herederos del Marqués de Riscal has the biggest amount of estate-owned vineyard in the Denominación de Origen Rueda (330 hectares), and is also one of the leading wine producers of the area and one of the biggest in Castilla y León.
The Rueda Designation of Origin enjoys very favorable natural conditions for making top quality wines and it is a region which has specialized in producing world-renowned white wines.
The area of production protected by the D.O. Rueda is located in the Autonomous Regin of Castilla y León and consists of 72 municipalities, 53 of which are situated in the south of the province of Valladolid.