A complete
experience for your visit to Marqués de Riscal.
The Marqués de Riscal City of Wine offers a wide range of gastronomic options that range from the most traditional regional cuisine to the most avant-garde dishes. Under the guidance of the Riojan chef, Francis Paniego, the Hotel Marqués de Riscal, A Luxury Collection Hotel, offers the fine dining Restaurante Gastronómico, recognised with a Michelin Star, and the 1860 Tradición, as well as the hotel bar, Vinoteca & Bistró. The Asador Torrea grill completes the options with its outdoor barbecue grill. A perfect combination for turning your visit into a total experience.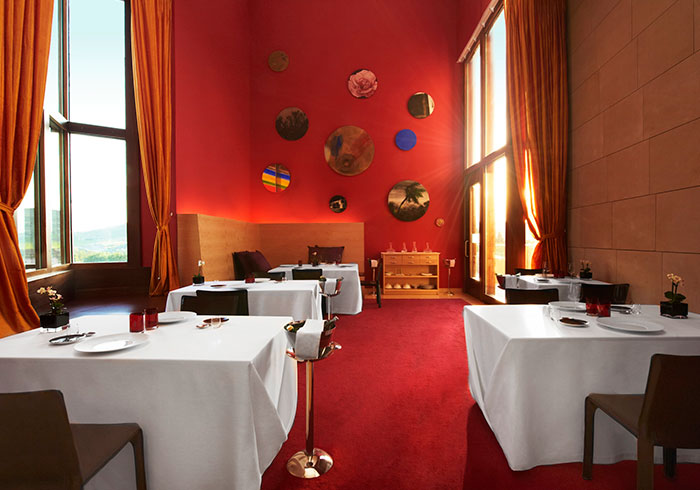 Restaurante Marqués de Riscal
Overseen by Francis Paniego, and awarded a Michelin Star, this restaurant offers a perfect fusion of traditional cuisine and the ultra-modern style in which you can enjoy a wine list with references from all around the world. You can choose between à la carte or a tasting menu.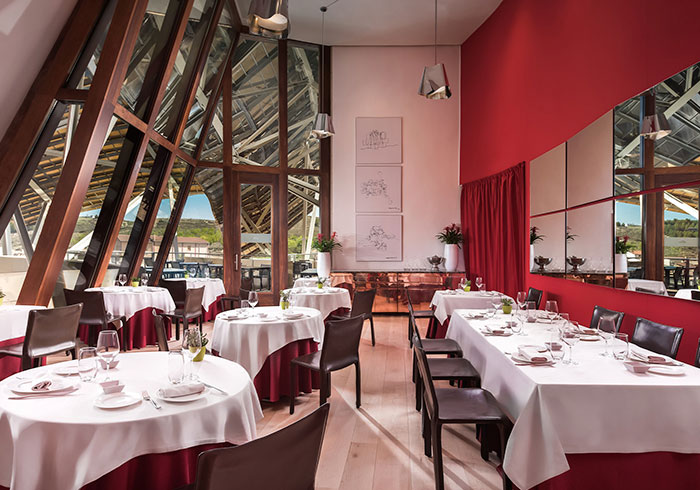 Restaurant 1860 Tradición
Traditional and seasonal dishes in a modern setting. The best of Basque and Riojan cuisine and delicious, healthy dishes made from seasonal produce, all under the unmistakable roofs designed by Frank Gehry. It offers both à la carte and a tasting menu.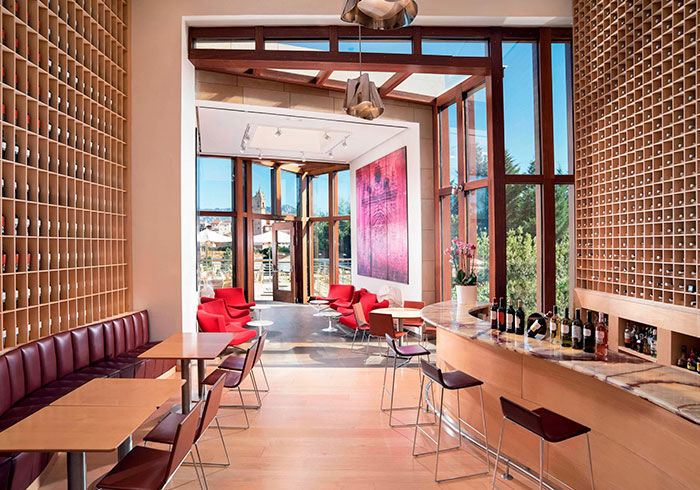 The Hotel Marqués de Riscal wine bar is the ideal place to relax with a glass of one of our wines while enjoying the magnificent views of the town of Elciego. It also has a menu of light dishes, a selection of cocktails, beers and spirits.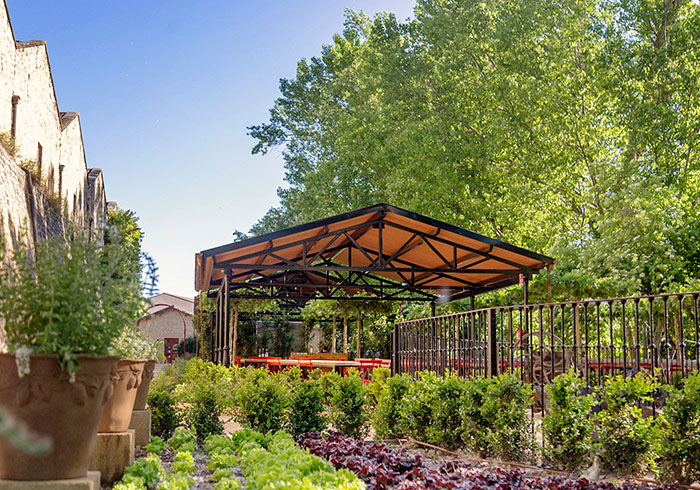 Traditional Riojan cuisine at the heart of the City of Wine. Typical, top quality products from the area and grilled meat accompanied by fresh seasonal vegetables to enjoyed the purest essence of the grill outdoors in the open air.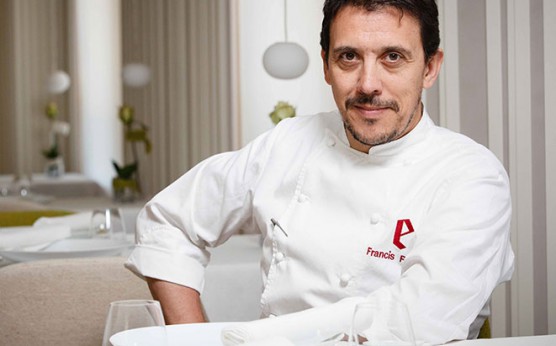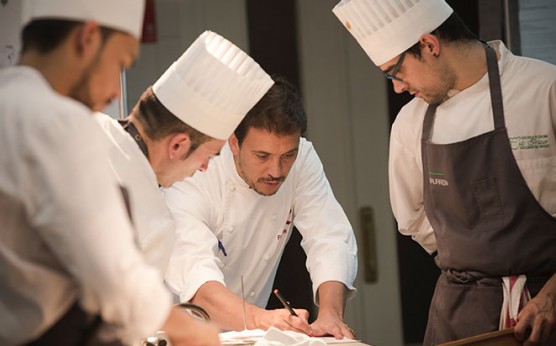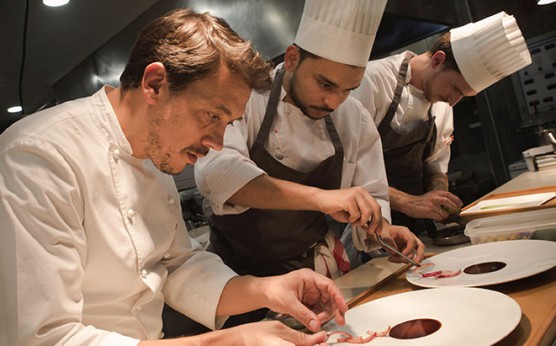 Francis Paniego
The chef Francis Paniego, creator of the gastronomic character of the Hotel Marqués de Riscal, was the 2012 winner of the National Gastronomy Prize for the Best Head Chef. His particular style in the combination of traditional Riojan cuisine with a personal, contemporary touch has earned him three Michelin Stars, two for his restaurant, El Portal de Echaurren, in Ezcaray, and another for the Restaurant of the Hotel Marqués de Riscal, the first chef from La Rioja to be recognised with this distinction.