The history of Marqués de Riscal through his buildings.
The heart of the Marqués de Riscal City of Wine must surely be the Plaza del Reloj, with its sundial, the point from which you can take in the complete history of Marqués de Riscal through the buildings surrounding you. The red doors and windows around the square, so characteristic of the bodegas of Marqués de Riscal, proclaim the entrance to the bodegas and invite you to discover the mysteries and secrets within.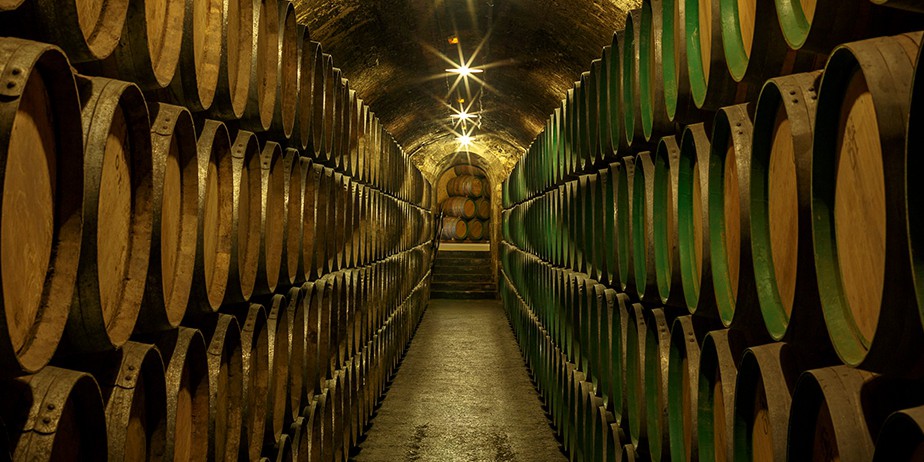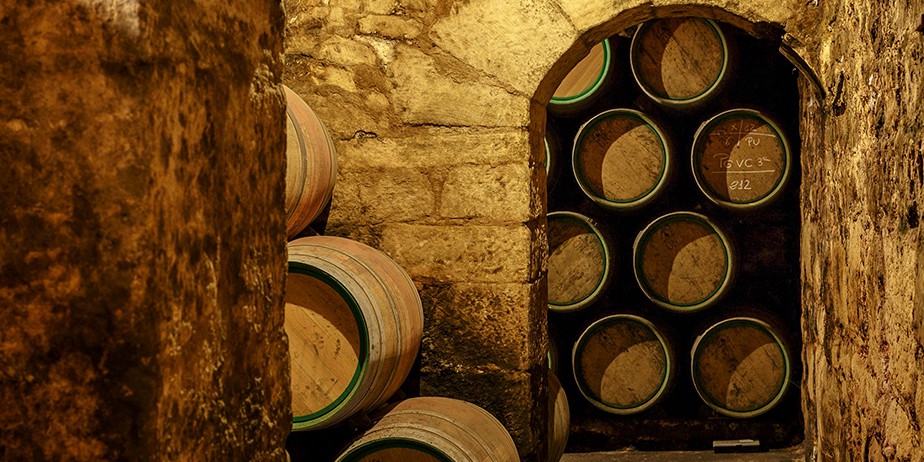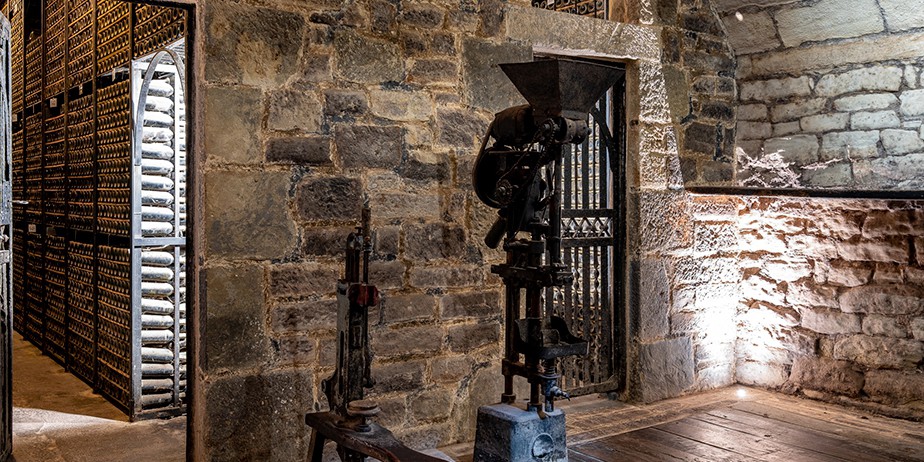 The most emblematic building is undoubtedly the "original Bodega" whose construction was begun in 1860 by the engineer, Ricardo Bellsolá. The facilities, made of local stone, were conceived in line with the latest winemaking trends in order to accommodate the most modern vinification facilities available at the time. The expertise of Jean Pineau, cellar master at the Château Lanessan, combined with the work of Bellsolá gave rise to a building which is still in use today, maintaining, naturally, the spirit and original charm of the 19th century.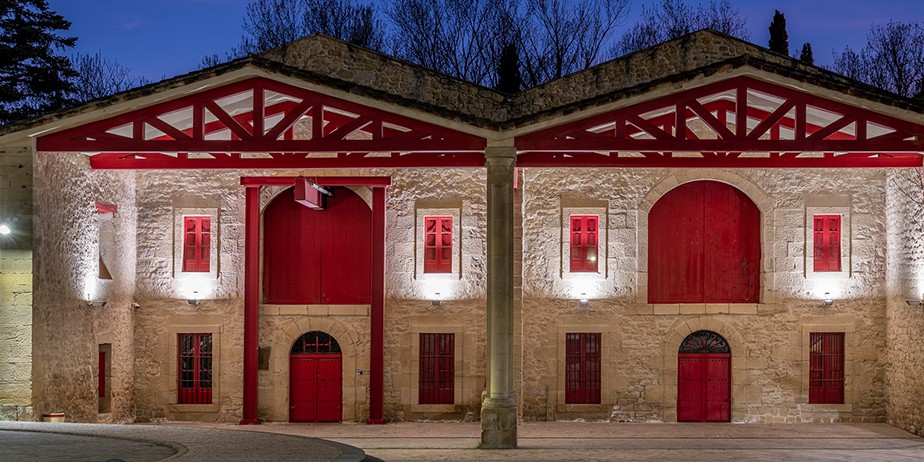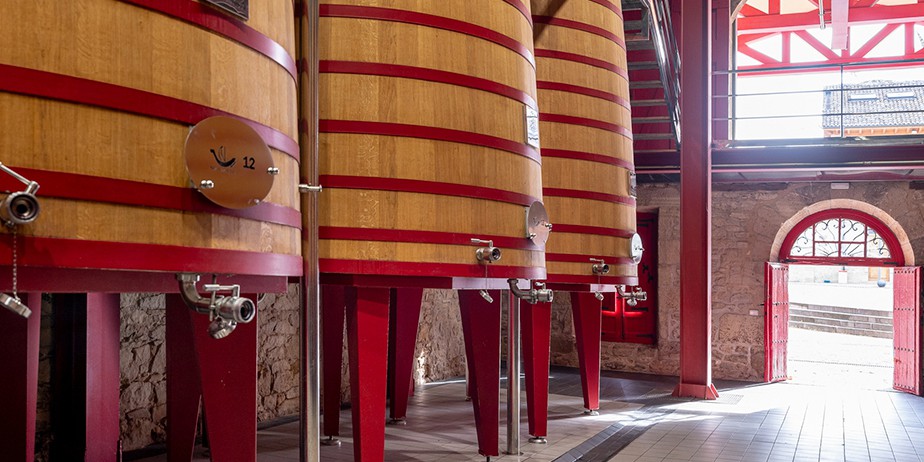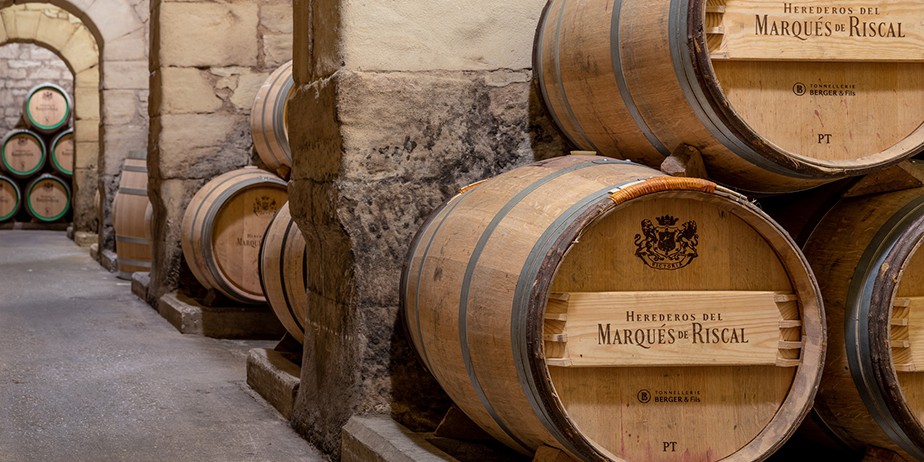 The commercial success of Marqués de Riscal meant that the bodega soon had to make a first enlargement. In 1883 work began on building the bodega known as El Palomar (the Dovecote) in the style of the Bordeaux cellars. In 2011 it was remodelled, turning it into a space equipped with the latest technology and the most advanced machinery for making fine quality wines, and it is here that today the premium wines from Marqués de Riscal are made.
The Plaza del Reloj is also the location of the entrance to the Jardín Inglés (English Garden), a quiet place to stop and relax, where time seems to stand still so as to take in the history and culture that seeps from every corner of these bodegas.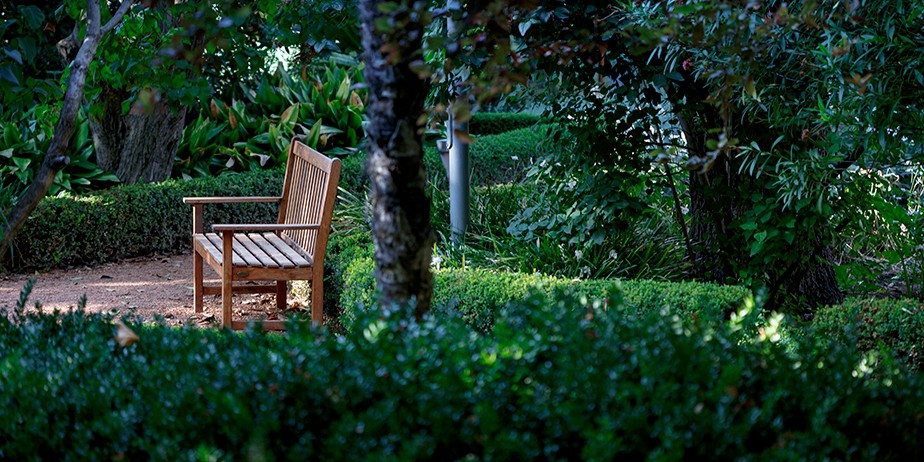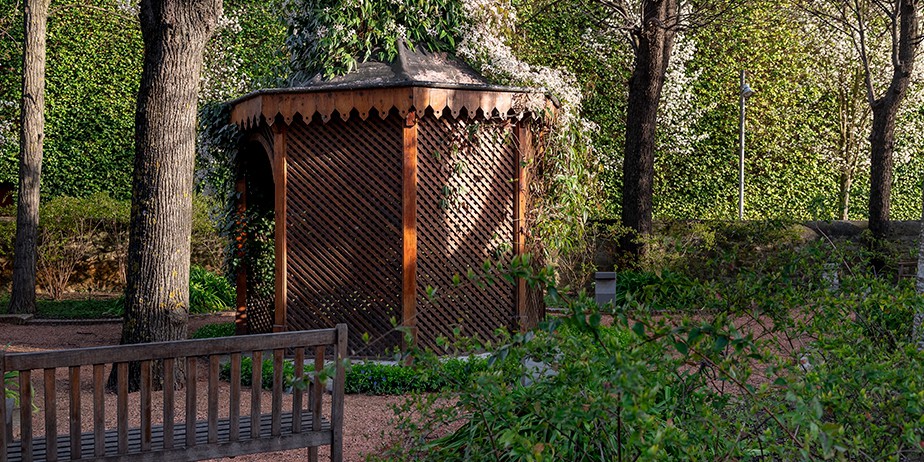 The rest of the bodega's facilities consist of the barrel cellars where the wines are aged, bottle cellars and the new vinification facilities like the Bodega de San Vicente which was built in 2000.