Barón de Chirel obtained 97 points and the Platinum Medal in Decanter World Wine Awards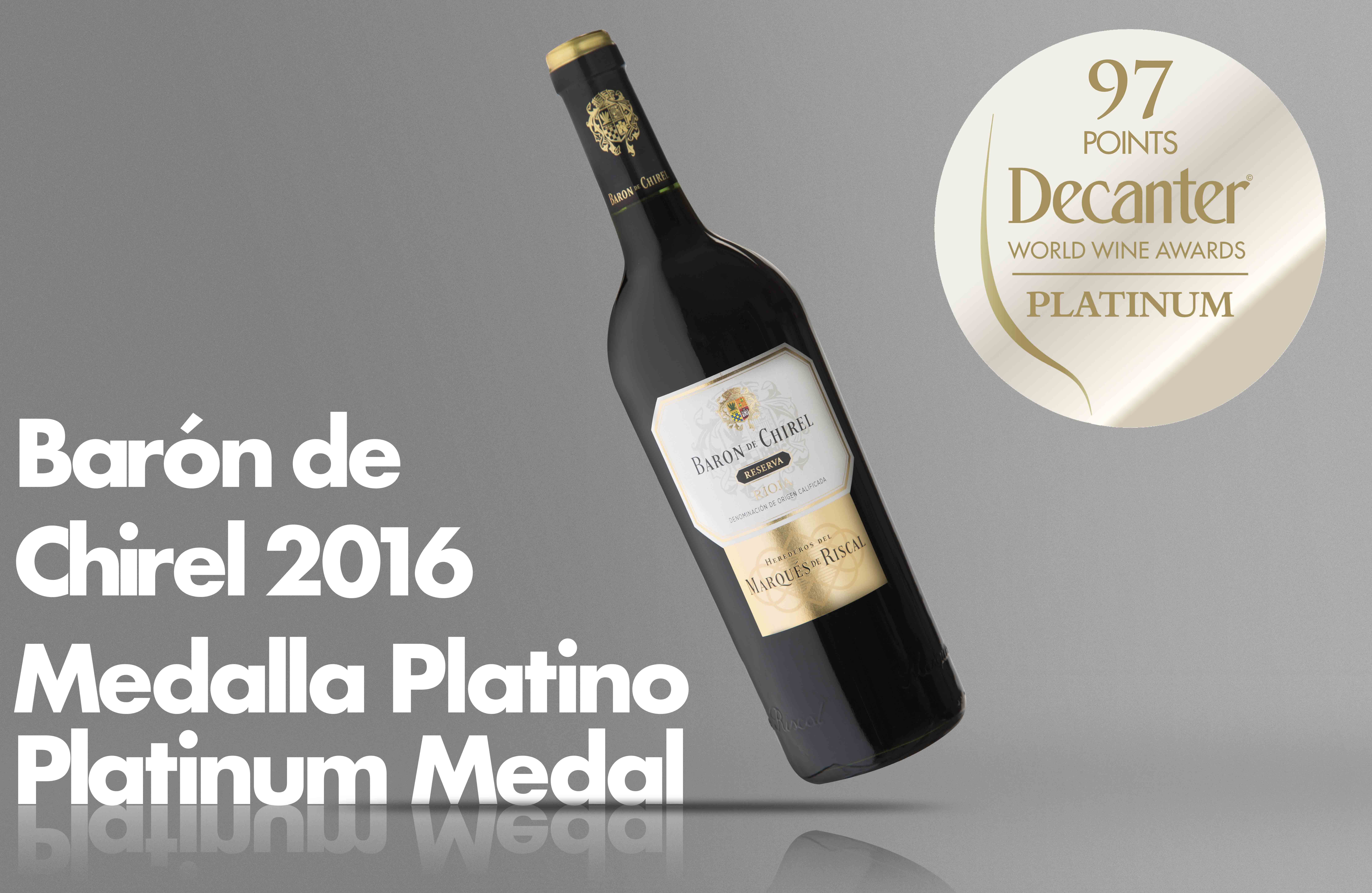 Marqués de Riscal's wine, Barón de Chirel 2016, has obtained a great score in the prestigious Decanter World Wine Awards 2020, being awarded with the Platinum medal and 97 points.
This contest, of the magazine and Decanter group awards, founded in 1975 and present in 99 countries, is held for a month in which 116 expert tasters, including 37 Master of Wine and 9 Master Sommelier, evaluated wines from 56 countries. Spain achieved a total of 1,568 medals, including 4 Best in Show, 20 Platinum, 68 Gold and 537 Silver.
Marqués de Riscal is in double congratulations because in another prestigious international competition, Mundus Vini 2020, great scores were also obtained for several of our wines:
Marqués de Riscal Sauvignon Blanc 2019 à Gold Medal
Marqués de Riscal Gran Reserva 2014à Gold Medal
Marqués de Riscal Barón de chirel 2014à Gold Medal / Best of Show Rioja Reserva
Marqués de Riscal Barón de chirel 2015à Gold Medal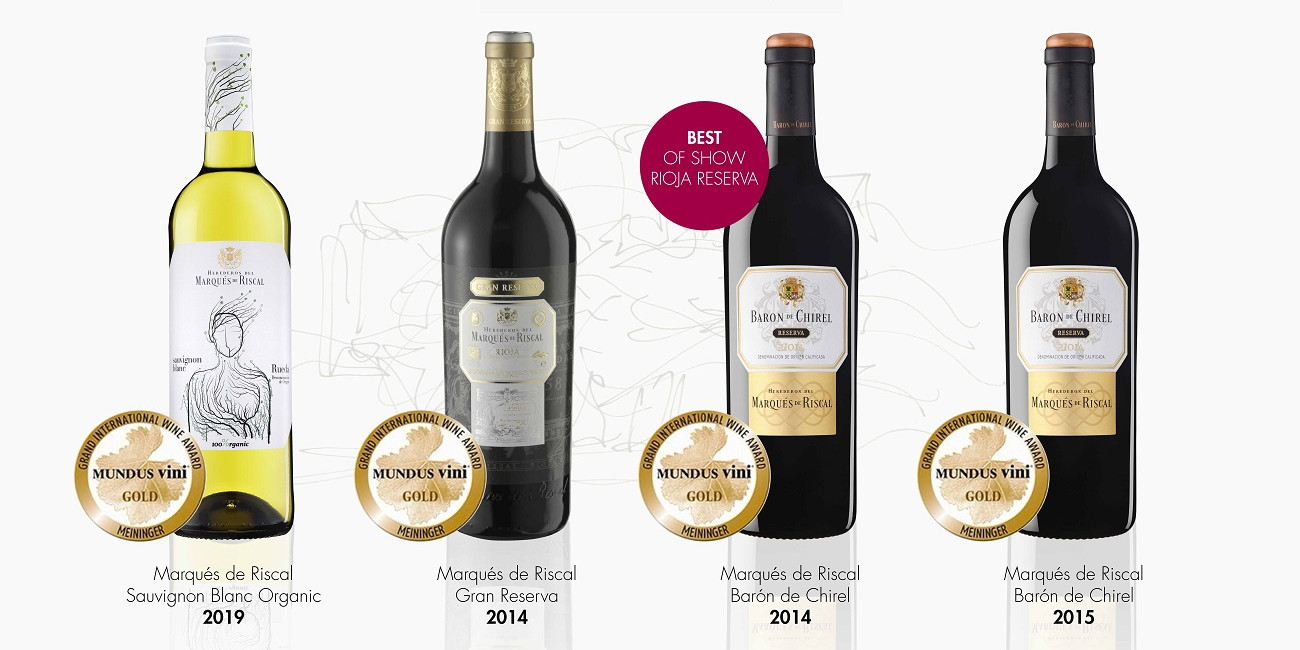 Also, the prestigious American wine critic, James Suckling, has published his scores for this year 2020 in which Marqués de Riscal has received excellent ratings:
Barón de Chirel 2016 - 94 points
Gran Reserva 2014 - 94 points
XR Marqués de Riscal 2016 - 93 points