Marqués de Riscal enlarge their hotel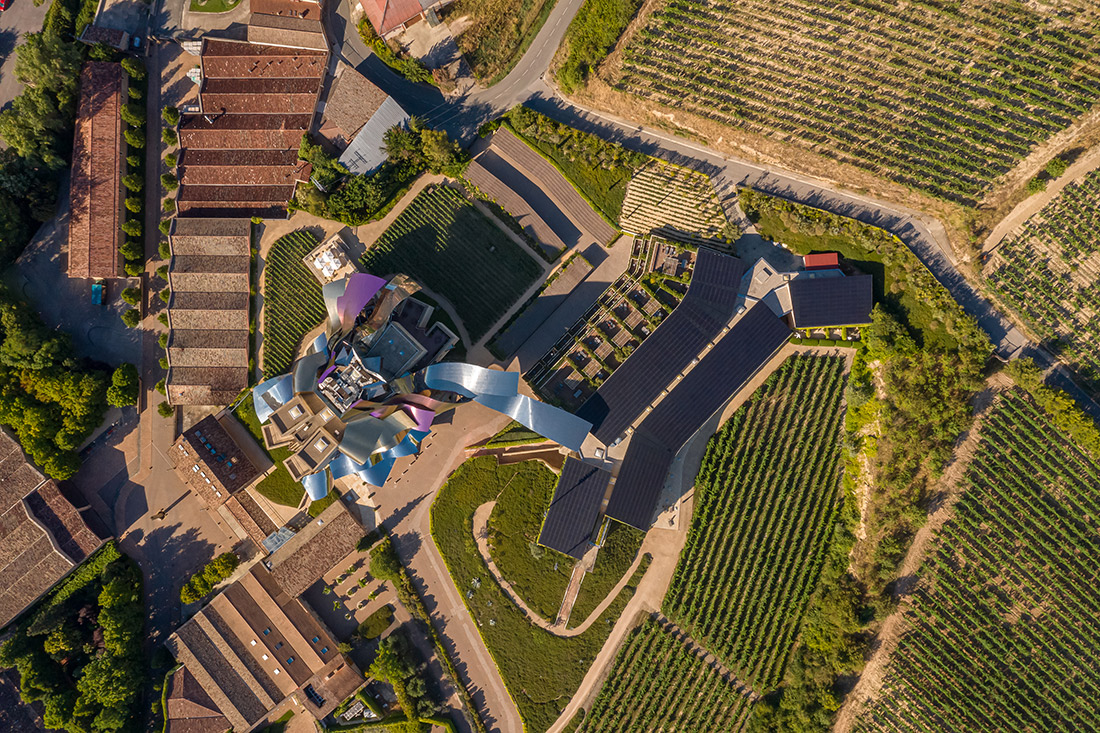 Marqués de Riscal has reopened its doors with all the measures necessary to ensure health safety, incorporating 18 luxury rooms and the installation of a photovoltaic solar panel system for internal consumption in the Elciego Bodega and Hotel complex (Álava).
This initiative forms part of a strategy to become more sustainable and efficient in energy terms, following the recognition of all its Rueda vineyards with organic agriculture certification.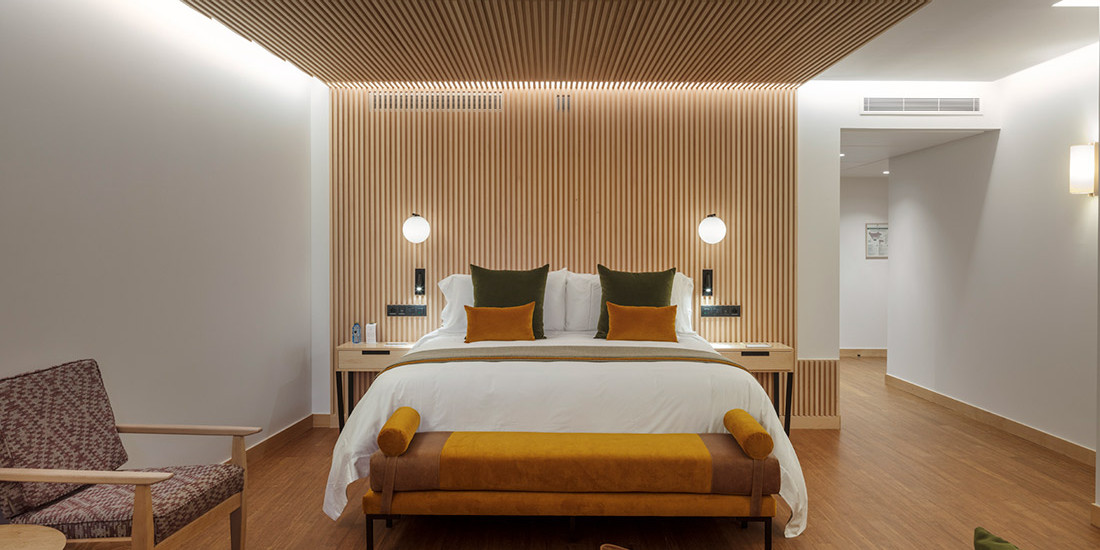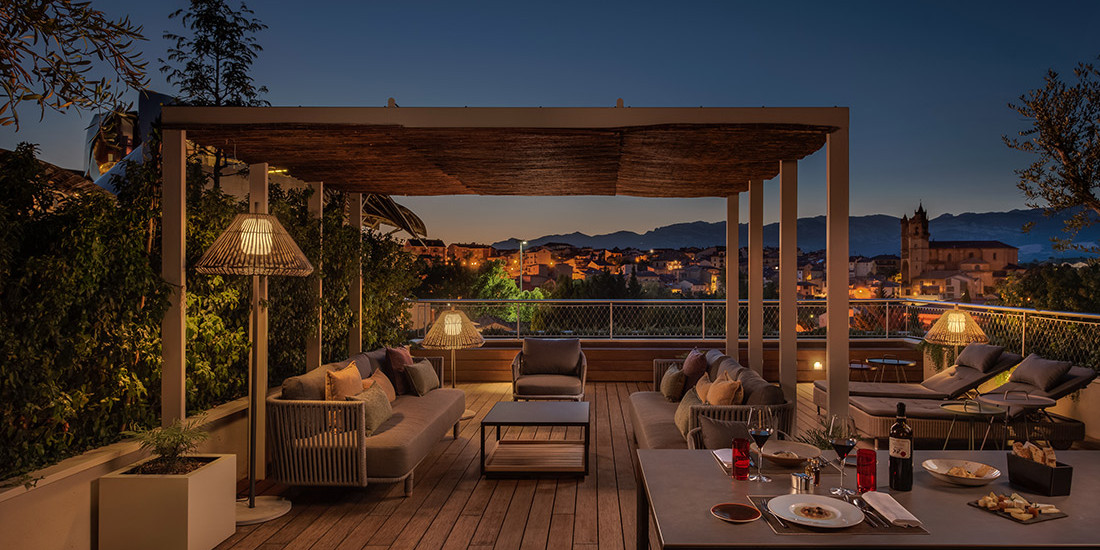 The Marqués de Riscal The Luxury Collection Hotel, one of the brands of the Marriott International chain, designed by Frank O. Gehry, was inaugurated in 2006, immediately becoming one of Spain's first "Wine tourism" hotels and an icon of contemporary architecture. The architect Cesar Caicoya was already involved in the original project and it is he who has been charged with taking on the ambitious extension, which adds a further 18 rooms to the 43 which already existed. In doing so he had to meet the requirements of the European 20-20-20 directive regarding respect for the environment. Consequently, the new rooms have been designed using recyclable materials which, in addition, reduce the hotel's energy consumption. Moreover, all this had to be achieved without overshadowing or dimming the architectural star of the main building. The result is a modern, respectful extension which manages to heighten the work and design of the prestigious Canadian architect.
In addition, Marqués de Riscal has worked with Iberdrola to find a system of self consumption in line with these requirements. The self consumption model developed by the energy supplier, together with Bikote Solar, consists in the installation of a first phase of 312.3 kWp, distributed between a total of 961 photovoltaic solar panels. The energy generated by the installation has all been used for the hotel power supply and will enable savings of 30% in consumption of electricity. Thus the project promotes a more competitive, and at the same time, more sustainable energy model. The smart solution it incorporates allows you to know, in real time, how much energy is being used and is being produced via an App and the installation is able to function independently. This project has also qualified for grants from the Basque Energy Agency (EVE - Ente Vasco de la Energía) for incentives of renewable power plants for self consumption.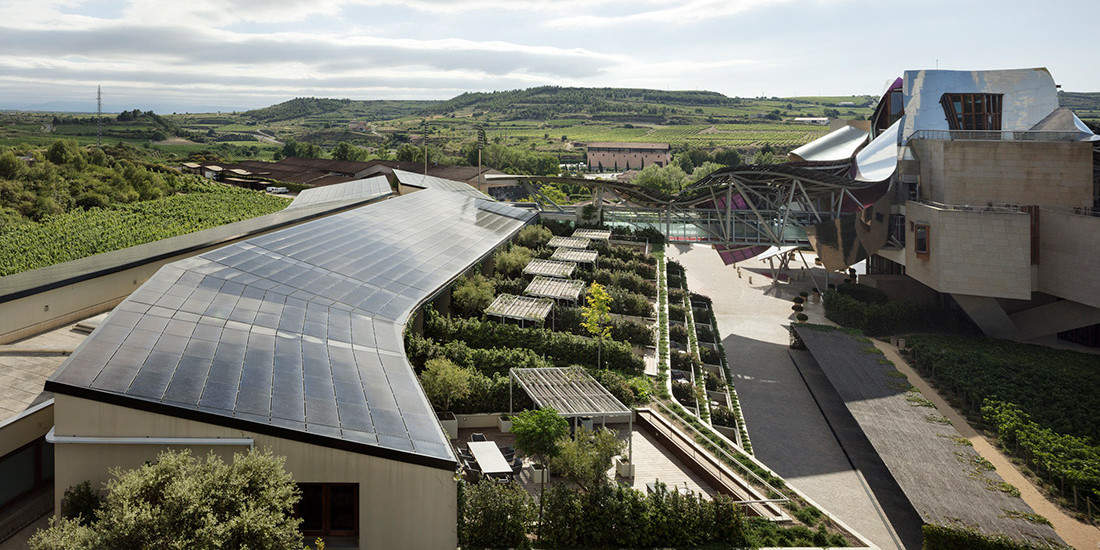 This all gives guests added value, as they will be able to enjoy their stay in a luxury hotel in a privileged setting in the knowledge that it has been designed with efficient and sustainable use of energy in mind. And in addition, the implementation of the strict standards of the new Global Cleanliness Council created by Marriott International, establishing new, even tougher cleaning protocols, as well as new technologies which enhance the health safety measures for guests and staff.