The Culinary Wine Oracle for the 2022 World Cup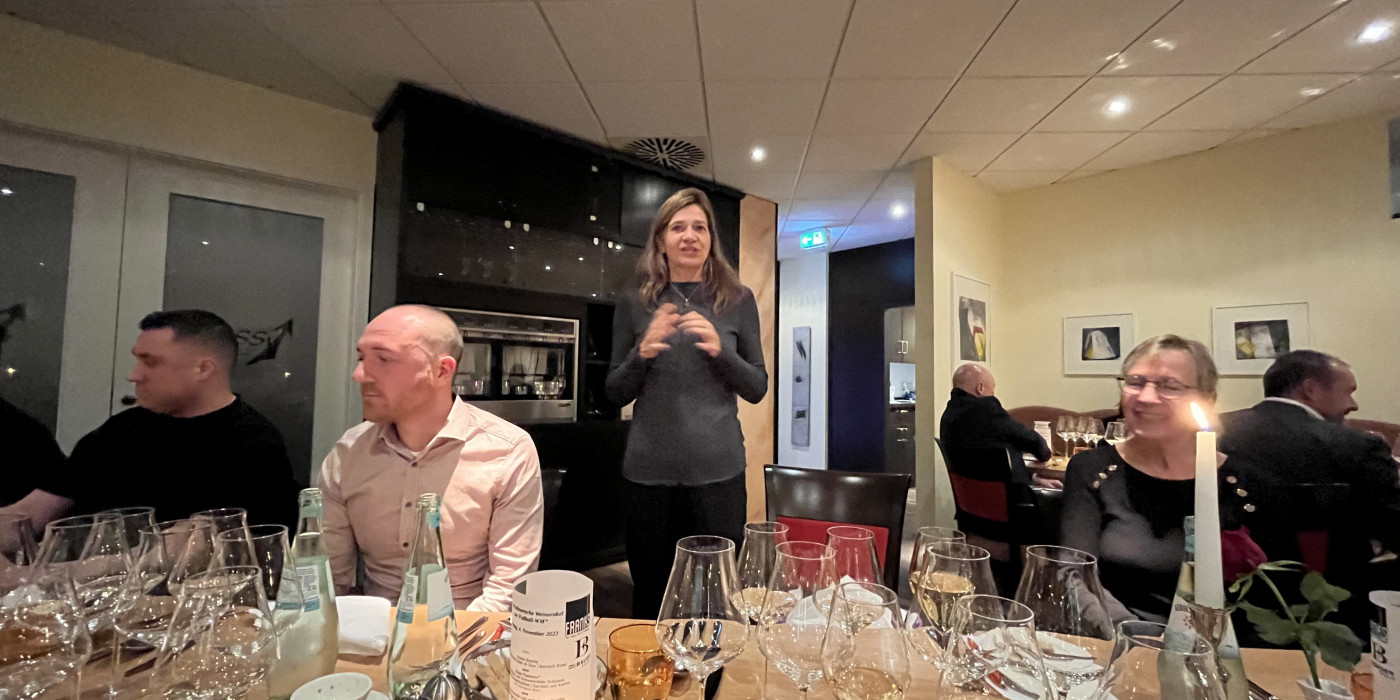 Surely many of us recall Paul the Octopus, the oracle of the 2010 World Cup in South Africa which proved to be such a phenomenon. All his predictions were correct and Spain lifted the trophy as champions of those Finals.
In Germany, in the town of Wiesbaden, FRANKS Restaurant, The Culinary Soul of Wiesbaden, has joined the list of oracles for this year's world Cup in Qatar, by organising the Culinary Wine Oracle for the 2022 World Cup, specifically for the match between Spain and Germany on 27 November.
In order to know who will be the victors of that game two renowned wine cellars went head to head on 4 November. To be exact, Bodegas Marqués de Riscal versus the German wine cellar Emil Bauer, two wineries with a strong family tradition and a long history.
For the event, the restaurant prepared a 5-course menu. For each course a Spanish speciality competed with a German one and for each, two wines were served, one from each wine cellar. The diners had to vote for the wine that they most liked and best paired with the dish. Naturally the tasting was blind and the representatives of the two wineries also took part. After each vote the wines were revealed and the glasses presented.
The final score was very close (3 - 2 to Spain), and it was a very original experience which gave rise to some highly amusing anecdotes.
One of the tables was shown a red card for trying to find out which wine was in the glass, which would have manipulated the result. It seems the participants were taking it very seriously.
In one of the dishes, the representatives of both wineries were mistaken about which wine was in our respective glasses. This shows the quality and similarity of the wines despite them coming from totally different winemaking regions.
The diners themselves also placed bets on who would be the winners of the event.
We will soon see if this oracle has got it right or not about the result.