Hitting the bullseye with a white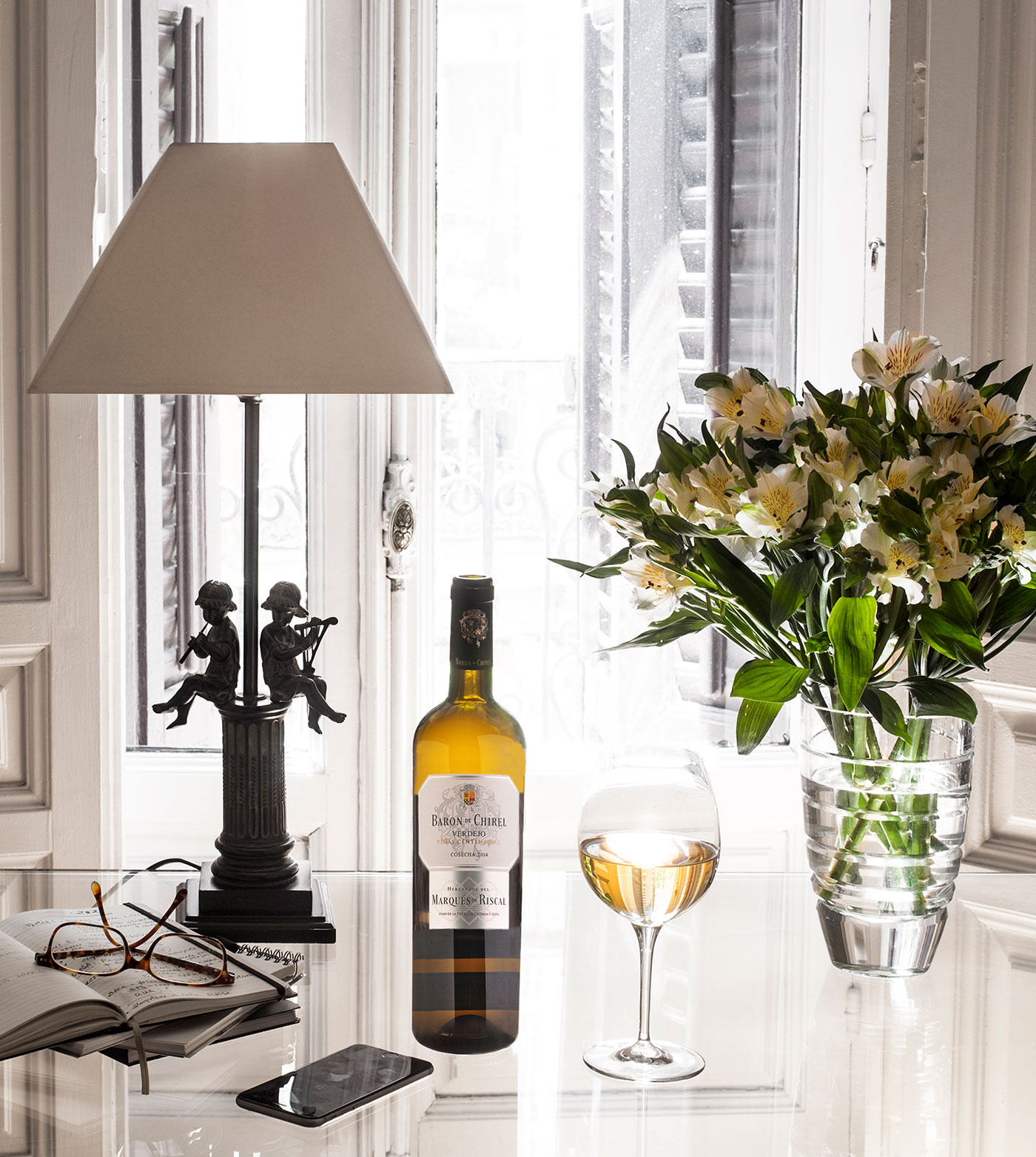 Text: Mª E. Alberti
Photo: Ana Busto
With their Barón de Chirel Verdejo Viñas Centenarias, innovation and mastery once again triumph. This white is a real revolution for the palate, from its balanced aromatic complexity, firm and tasty sensations in the mouth yet of exquisite finesse and perfectly structured. How could it be otherwise?
Barón de Chirel holds all the aces. It comes from a vineyard which is over one hundred years old from the districts of Aldeanueva del Codonal and Aldehuela in Segovia, grown at an altitude of 900 metres so natural acidity is guaranteed!
Harvested by hand into crates holding only 20 kilos of grapes, the meticulous selection process and 8 months in large oak barrels provide it with incomparable body. If on top of all these qualities you add that it is produced in limited quantities – only 5,000 bottles – then you will find you are faced with an exceptionally fine, balanced, powerful wine which, since its launch in 2016, has seduced and won over the most demanding white wine lovers and picked up awards in the top international and national contests: silver Medal at the Concurso Internacional de Vinos y Espirituosos Cinve 2018, Bronze Medal in Decanter, 96 points Guía de El País 2017, 93 points Guía Peñín, 98 points Guía de Vinos Gourmet 2017... It is clearly collecting the highest distinctions.
Taste it and enjoy a unique, exceptional experience, but why save it for special occasions or grand banquets? To appreciate a great wine, and this is such a wine, the magic of the moment is enough.
At the end of the day, when the tension is being relieved and the sun goes down, this "young baron" will be all the company you need.